1. It´s a catamaran close to you!
Smooth Life Catamaran's is located in a little colorful village called Puerto Morelos. This place is located just in the middle of two important cities in the Riviera Maya, exactly 24 miles away from Cancun and 21 miles away from Playa del Carmen. In addition It´s well known around the Riviera Maya for the multiple activities that you can enjoy there. It´s the ideal place for relaxing, snorkeling and fishing. Their characteristic lighthouse makes the perfect scenery for starting a beautiful sailing journey around the bay!
Some of the nearest resorts located in Puerto Morelos to Smooth Life Catamarans are: Now Jade, Dreams Riviera Cancun, Now Saphire Riviera Cancun, Excellence Riviera Cancun, Ocean Coral & Turquesa, and Secrets Silversands  just to mention a couple of them.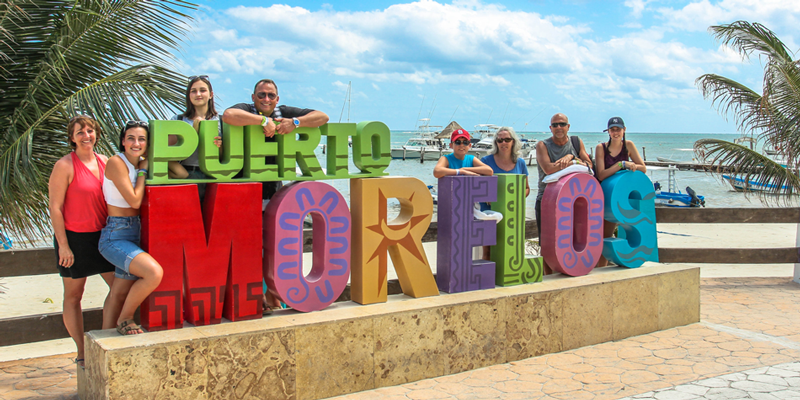 2. Unique sailing route south of the bay.
Our sailing route is designed to offer a wonderful journey around the bay of Puerto Morelos. We leave from the fisherman's dock to head south and admire the different blue colors that the bay has to offer. You can get beautiful pictures while sailing through this relaxing scenery, and amaze yourself while snorkeling in Punta Brava.
On this sailing adventure you can choose between two catamarans: Smooth Life Catamaran is ideal for small groups and the Karisma Catamaran is ideal for that sailing party which holds up to 30 people! Furthermore you can join in on shared sailing on the Karisma on Tuesdays, Wednesdays, Thursdays and Sundays.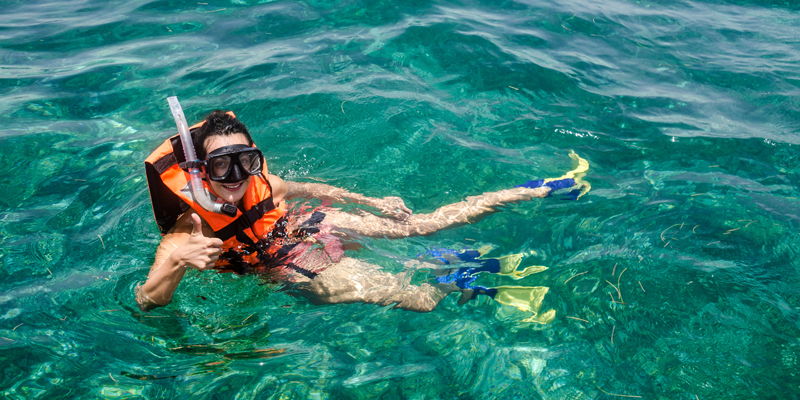 This tour is operated by an experienced local team that really love and enjoy their work. You can celebrate any special occasion on-board like a birthday, after wedding celebration, anniversary, bachelorette party or any other special celebration. The crew will go out of their way to make this a unique experience!
A bunch of friendliness, good service and smiles will make your sailing experience a remarkable vacation memory!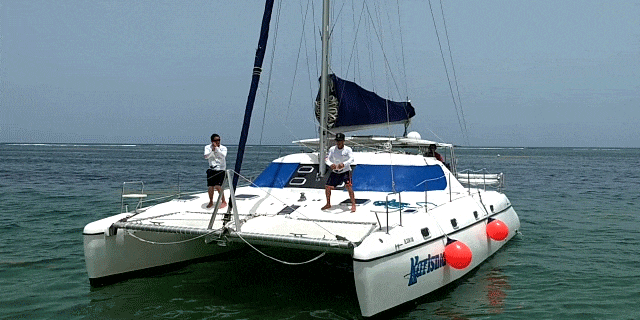 We will never know what the Caribbean Sea has prepared for the day. The sea is unpredictable. Some of our visitors have been lucky enough to see a family of wild dolphins swimming in front of their boat or caught some amazing big barracudas! This is not guaranteed in the journey, it can happen when you least expect it. During the journey you will enjoy different water activities like swimming in shallow areas, snorkeling around a spectacular reef full of marine life, fishing while sailing and diving off the boat according to the weather conditions. You should go on this trip and prove your luck!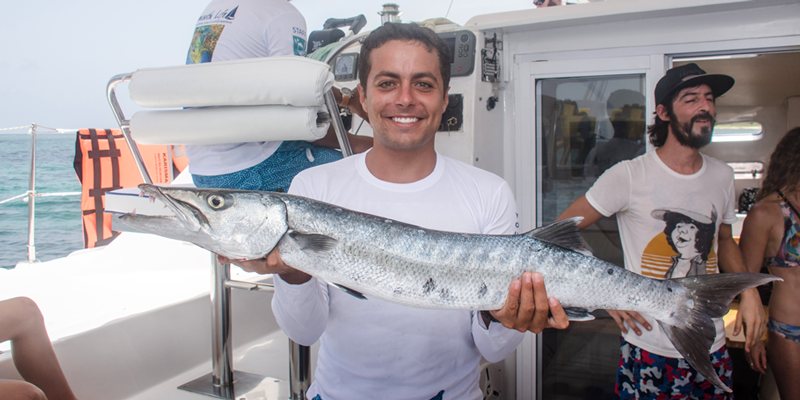 5. This experience will let you appreciate a real taste of Mexico!
This trip is an all-included experience in Cancun & the Riviera Maya. On-board our catamarans you will taste a delicious fish ceviche and guacamole, very typical of this area! Not to mention the national open-bar too!
From the friendly driver who will collect you, to the beautiful view of Puerto Morelos, the amazing blue of the sea and till the end of your trip, you will enjoy the friendly local people's service.
Also after the sailing trip you have the option to get an extra hour for shopping around the main Park of Puerto Morelos. This option is available on private charter's, you can ask for it at the time of your booking! We look forward to welcoming your visit soon!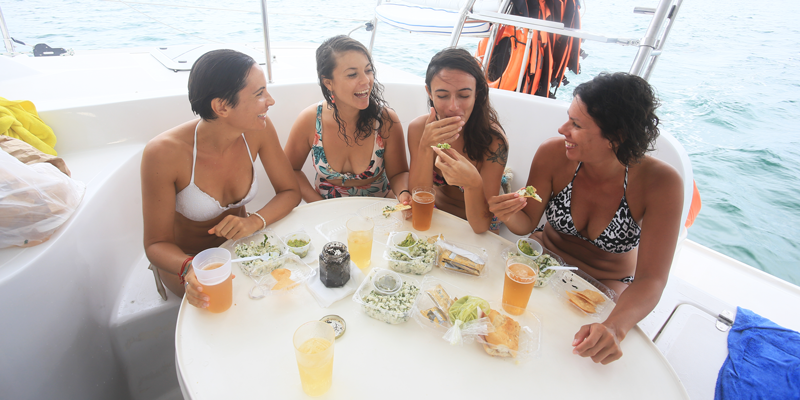 We offer regular pick-ups through the Riviera Maya, but if you are staying in a hotel in Cancun and you want join in on a shared trip we can see you at the starting point! Chat with an agent for more information.
If you'd like to find out what other people have experienced, we invite you to find us on Trip Advisor! If you have lived this amazing experience with us, we would love to know how your day was sailing with Smooth Life.