Mystic Tulum Adventures
Tulum… many things come to mind at the mention of this tropical, historical, fashionable, beloved place. This world-renowned beach town is located on the eastern coast of the Yucatan Peninsula about 80 miles south of Cancun and is comprised of 3 sections; downtown Tulum, also known as Tulum pueblo, the beach area, where most of the hotels and beach clubs are located, and the ancient Mayan archeological site, perched on one of the few cliffs in the area, overlooking the azure Caribbean Sea. The Mayans knew good real estate when they saw it!
There is something mystic about this ancient yet modern town, which is why it has become so popular in recent years, and there are so many wonderful activities available that will make your vacation an unforgettable experience, from Mayan ruins or boat tours to shopping or cooking classes. Read on to find out the best things to do in Tulum.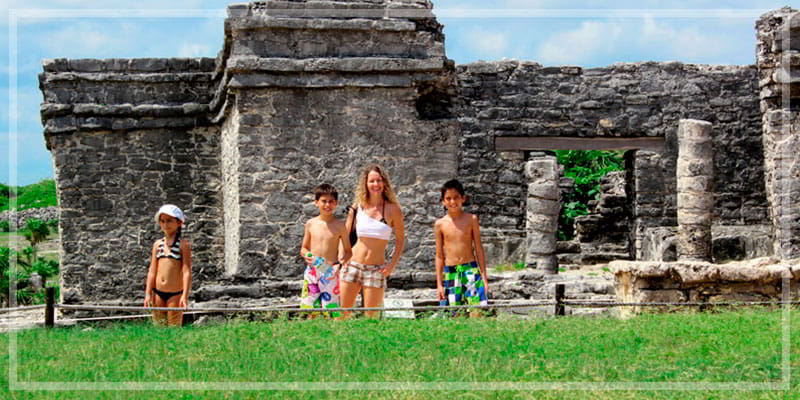 Spend the day at a beach club.
The first think you think of when you think of Tulum is the beach. The beach road is lined with beach clubs where you can eat, drink and relax under a palapa in between going swimming in the Caribbean. Many beach clubs are part of a hotel but allow outside visitors. Popular, Instagrammable beach clubs include La Zebra (minimum spend 30 usd), Coco Tulum (minimum spend 25 usd), Playa Paraiso (chairs and beds for rent and minimum spend during some seasons) and Ziggy's (minimum spend 50 usd). To see the world-famous wooden sculpture by South African artist Daniel Popper, Ven a la Luz, visit the beach club at Ahau Tulum (minimum spend 20 usd).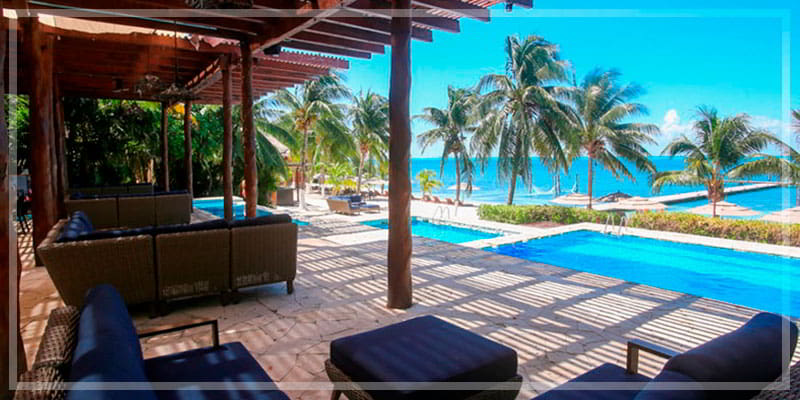 Visit the Tulum ruins (and more).
Everyone should visit mystic Tulum archaeological site at least once. It is the third most visited Mayan ruin site in all of Mexico and was one of the last cites built and inhabited by the ancient civilization. With All Trip's Mystic Adventure Tulum cenote tour, you can not only visit Tulum ruins, with its spectacular view of the Caribbean and white sand beach, but also ride an ATV off road through the jungle, fly above the canopy on a 1-kilometer long zipline, rappel, and swim in a cool freshwater cenote in a cavern. This mystic Tulum tour also includes your Tulum ruins entrance fee, an authentic Mexican lunch and a Mayan ceremony. This may just be the best day of your vacation.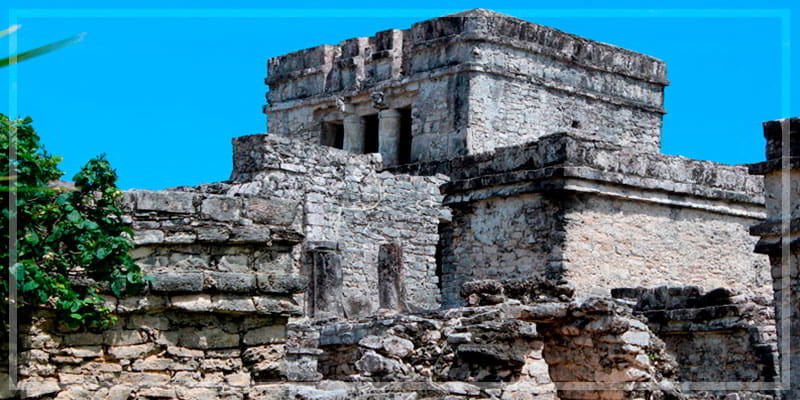 Take a cooking class.
Did you know that Mexican food is on UNESCO's list of Cultural Heritage of Humanity? Learn how to prepare delicious, authentic Mexican food, a diverse cuisine with ancient roots, while visiting Tulum. At Rivera Kitchen Tulum, first you will hear some background about Mexican history, its indigenous roots, European rulers and how they influenced its cuisine. Then you will learn how to prepare family recipes in a group setting in a colorful kitchen, and then enjoy the fruits of your labor. Hostess and teacher Lily offers a meaningful experience by welcoming all of her students like they are family and sharing her Mexican warmth, passion and knowledge.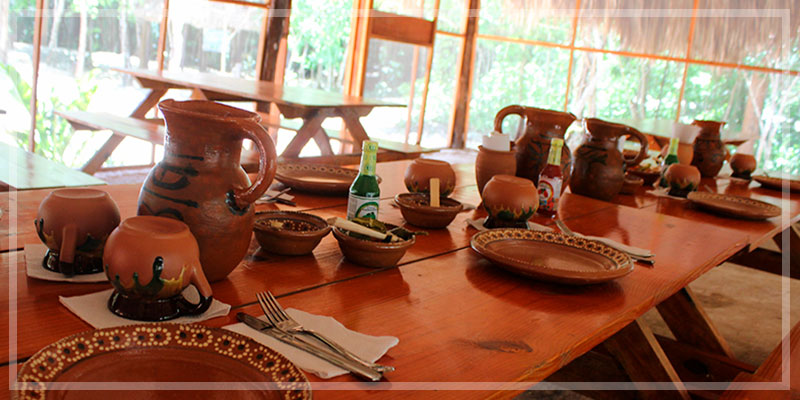 Take a yacht or catamaran tour.
Imagine sailing across the Caribbean with your family and/or friends and a cocktail in hand on a yacht or a catamaran. Riviera Elite offers a luxurious 8-hour Tulum Mayan Ruins Tour on a yacht that includes snorkeling, food and drinks, and gives you a fantastic view of the ruins from the ocean. Sail away to Isla Mujeres with the All Trips Half Day Private Catamaran Tour, which offers transportation to Cancun and a catamaran trip to a small island off the coast of the hotel zone. Tulum doesn't have a marina, but there are packages that leave from Puerto Aventuras, which is only about 27 miles north of Tulum, that offer sunset tours, snorkeling tours or 8-hour tours to Cozumel, the island known for some of the best snorkeling and diving in the world. These tours are perfect for celebrating weddings, anniversaries, bachelorette or bachelor parties and birthdays.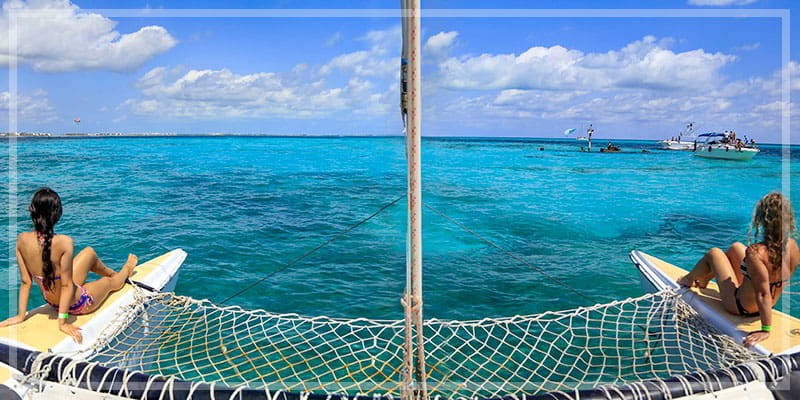 Try the Chichen Itza clap.
Chichen Itza archeological site is one of the New Seven Wonders of the World. The Chichen Itza clap refers to the sound that is created when you clap your hands while standing at the base of the pyramid. It isn't the echo you would expect, but sounds more like the chirping of birds. With All Tour's Chichen Itza – Ik Kil – Valladolid Private Expedition, you can visit Chichen Itza and try the clap, but that's not all… this private tour for 1-14 people also includes a guide in your language at the ruins, a swim in beautiful Ik Kil cenote, which is surrounded by hanging vegetation, and a visit to the charming colonial city, Valladolid, which was built on top of the ancient Mayan city, Zaci. There is also a shared version of the same tour.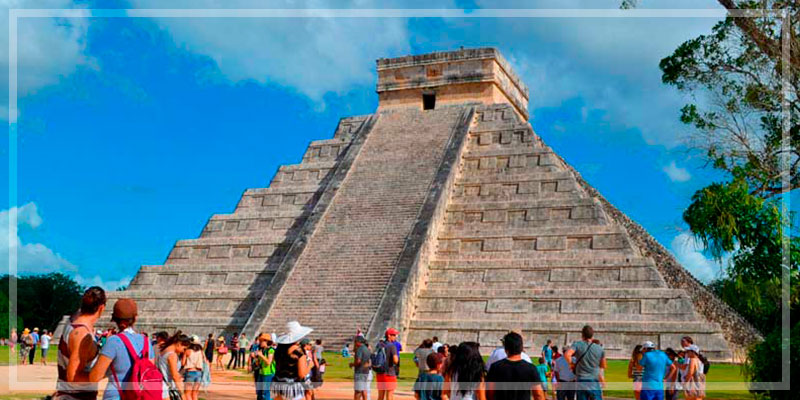 Go shopping.
Forget about Tulum keychains and t-shirts… this fashionista town is full of charming boutiques that sell unique items that will remind you of your vacation every time you wear them. For dresses, there is only one place to go… Josa. The one-size-fits-all flowy beach dresses can be worn at the beach during the day or to a club at night. They also sell all the accessories you could need, including bags, scarves, jewelry and sandals. Josa is located on the beach road. If you are looking for authentic Mexican handicrafts, look no further than MexicArte for tasteful "arte popular mexicano" made by artisans, artists, indigenous communities and jewelry designers. MexicArte is located downtown on Tulum Avenue.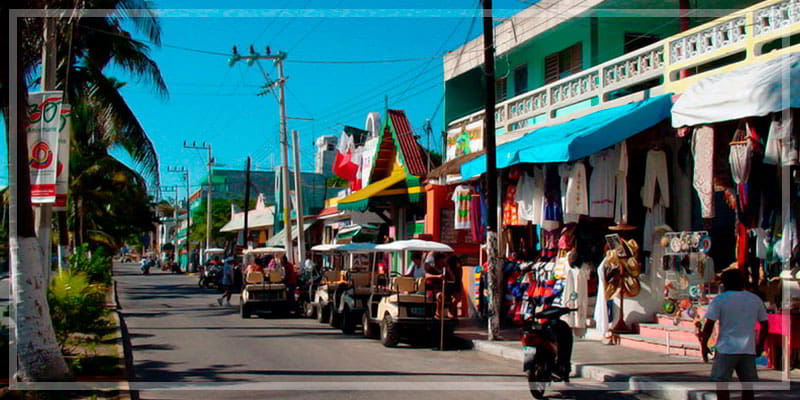 Explore Sian Ka'an Biosphere Reserve.
Sian Ka'an is a natural biosphere reserve located just south of Tulum. Sian Ka'an, which means "Origin of the Sky" in the Mayan language, is a UNESCO World Heritage site. Thousands of years ago the Mayans inhabited its 120 km coastline, and it's one of Mexico's largest protected areas… 528,148 hectares of marine, coastal and terrestrial ecosystems. Animals like Jaguars, Pumas, Ocelots and Central American Tapirs inhabit Sian Ka'an. There are also Manatees, four species of sea turtles, and hundreds of species of fish. You can visit this natural paradise by taking a tour with Visit Sian Ka'an, a sustainable tour company that employs local guides. Tours include, birdwatching, fly fishing, snorkeling, a nature encounter and exploring the ancient Mayan route. There is even a private wedding tour. You can also visit Sian Ka'an on your own for a day and visit a deserted virgin beach, but you'll have to take everything you need, because there aren't any convenience stores in Sian Ka'an.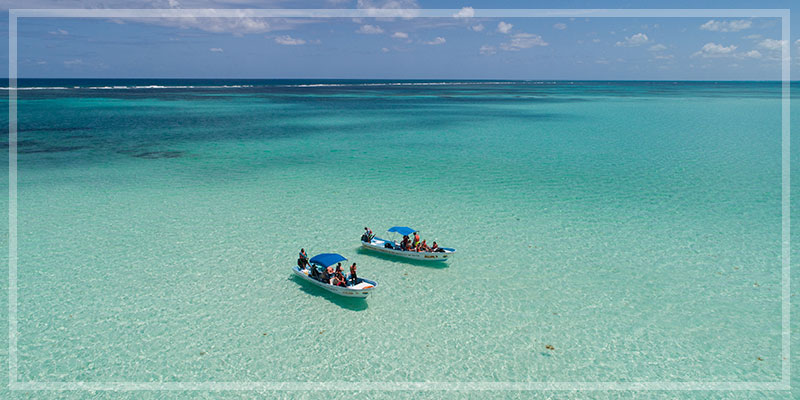 Explore the Coba ruins.
You've probably heard of the Tulum and Chichen Itza ruins before, but you may not have heard of Coba, a lesser known but no less important archaeological site. You can visit Coba with All Tour's Coba ATV's Mystic Adventure tour. After you explore and take photos, it will be time for a yummy Mexican lunch, and you'll need the energy, because next you will ride an ATV deep into the jungle for ziplining, rappelling and swimming in a breathtaking cenote filled with stalactites and stalagmites. The day will end with a sacred Mayan ceremony. You don't have to stay in Tulum to take this tour, it's a great choice for those looking for ATV Playa del Carmen tours, or even Cancun ATV tours. This will be a day you will never forget.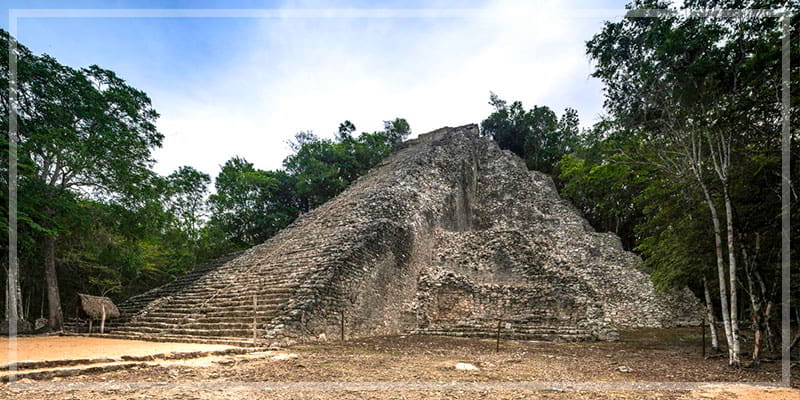 Visit a brewery.
Have you tried Mexican craft beer yet? In the last 5 years or so, Mexico has undergone a craft beer revolution and breweries have been popping up all over the place. In Spanish, craft beer is called "cerveza artesenal". At Tulum Cervecería Artesanal, located north of downtown Tulum on the highway, not only do they produce their own craft beer called Cerveza Tulum, but they also offer a beautiful restaurant with a sustainable menu, organic mixology and Tulum-style music and entertainment. El Grifo Tulum, a bar located in downtown Tulum, sells craft beer from different Mexican breweries and bonus… mezcal (a spirit distilled from agave plants) tastings. Some hotels also offer craft beer, including Encantada Tulum, and the Colibri Boutique Hotels (Mezzanine, Mi Amor, El Pez, La Zebra and Yemaya).
Take a yoga or dance class.
Yoga is practically the official "sport" of Tulum. The ocean breeze and swaying palms lend themselves to a perfect yoga experience. Many hotels, like Ahau Tulum, Be Tulum and Kanan Tulum offer yoga classes. There are also yoga studios, like Zama Studio, Tulum Yoga School and Tribal Tulum. Or how about dancing Salsa while in Tulum? The Tulum Salsa Lovers Dance Experience is for all levels, from beginner to advanced. You will meet-up with a group of fellow Salsa enthusiasts, your host will take you to a Salsa club, and you'll meet new people while dancing the night away.
Enjoy your vacation in Tulum! And remember, if you want to visit the Tulum, Chichen Itza or Coba ruins, All Trips offers tours than include ATVs, ziplining, repelling, swimming in cenotes, lunch and a Mayan ceremony, for an unforgettable day.